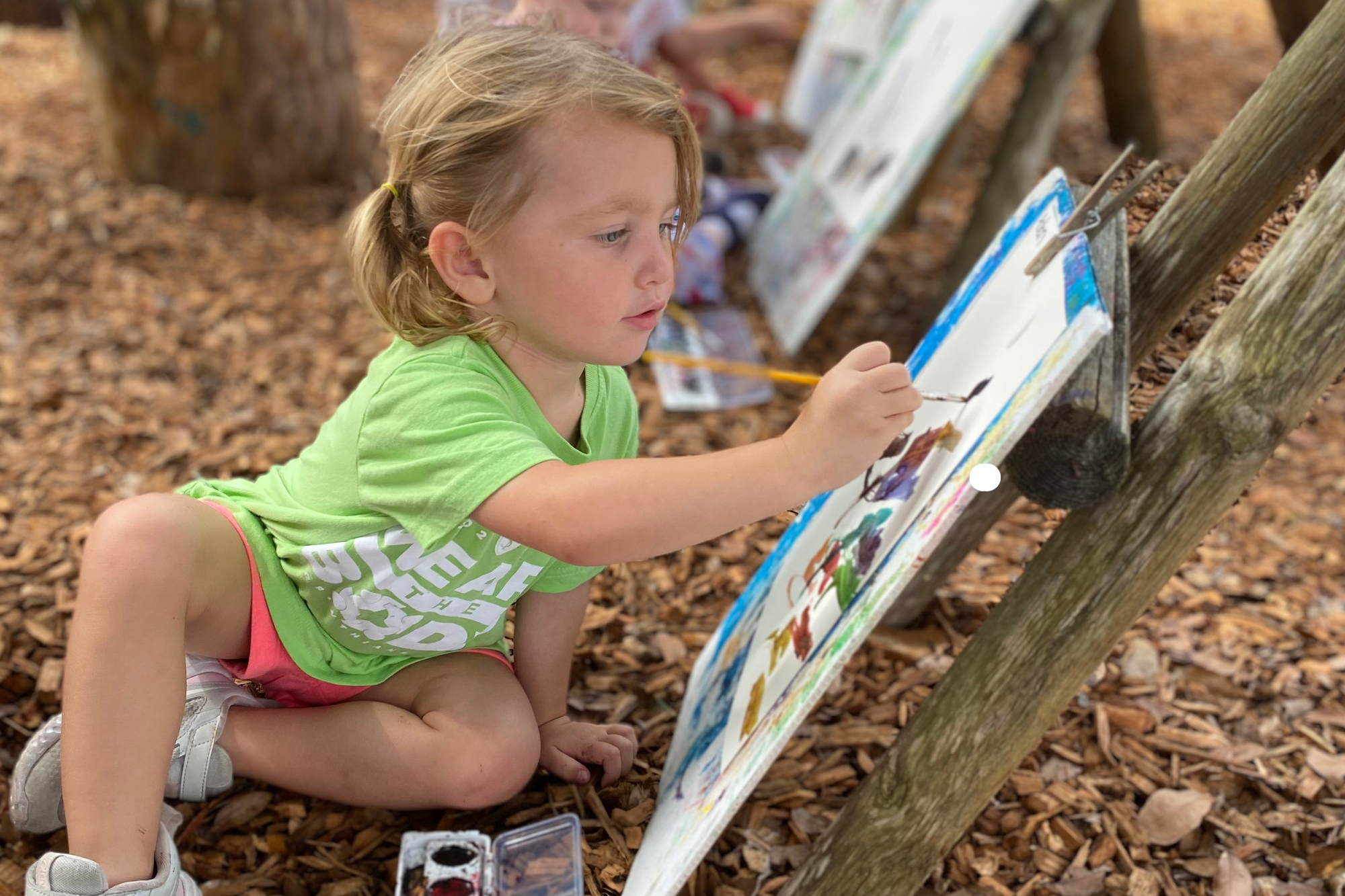 The Outdoor Classroom: Slavia Village
St. Luke's has taken the concept of the classroom outside. Our outdoor classroom has distinct learning areas, including discovery/sensory tables, a construction and building zone, an art space, and a music and movement area, to name a few—and most recently, The Outdoor Classroom Lab! We feel there is a definite need to for preschoolers to explore the outdoors, not only so they develop a love for the environment but to help children develop their imaginations, independence and confidence as well.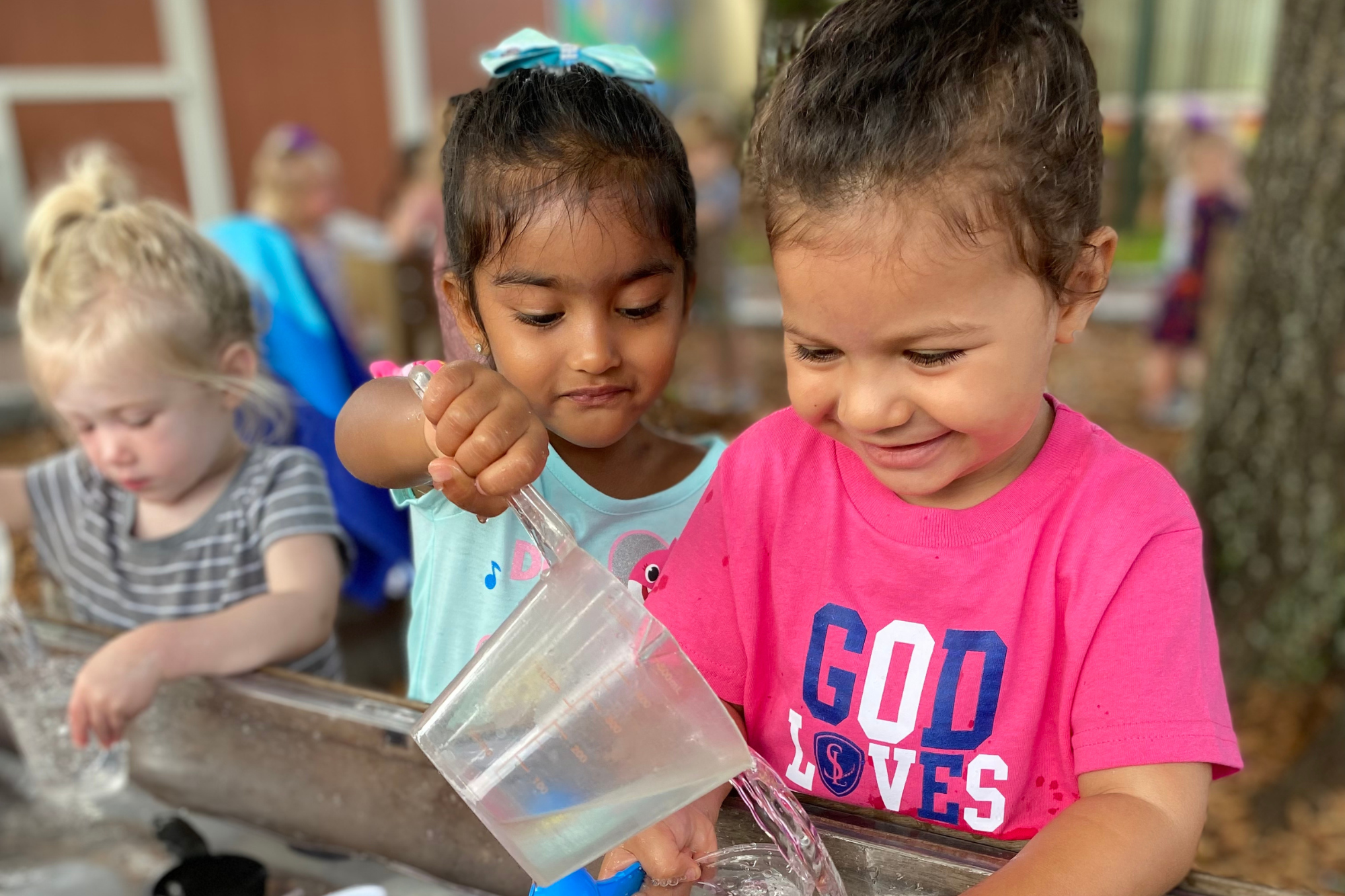 Conscious Discipline
St. Luke's uses Conscious Discipline as an emotional intelligence program that consists of Brain Smart strategies for responding, rather than reacting to life events. It is a research-based program proven to increase academic achievement, decrease problem behaviors and improve the quality of relationships. The ultimate goal is to create a sense of unity within a school family atmosphere, while building a safe learning environment in which children learn how to self-regulate and problem solve.
Our Preschool Curriculum
Getting Rid of Worksheets and Exploring Our Surroundings
Our preschool curriculum is geared towards play-based learning. Children explore using all their senses, discover patterns of change over time and become active learners. Research tells us that when all senses are engaged, the opportunities for retention are greatly increased. Our goal is for our preschoolers to enjoy exploring a stimulating environment where critical thinking is the basis for all they do.
Academics, After School & More
Quality Education from 12 months to Transitional Kindergarten
We believe that students are all created with their own God-given talents and strengths. Our preschool students have the opportunity to experience a variety of learning opportunities, including: art, music, outdoor learning, technology and more.
STEAM
STEAM is a concentrated class for science, technology, engineering, art and math that's centered i...
View More
STEAM is a concentrated class for science, technology, engineering, art and math that's centered in an outdoor setting. Our STEAM curriculum builds on children's sense of wonder about nature, inviting them to explore wildlife and the world around them.