Career Opportunities
View Our Current Job Opportunities at St. Luke's
Ready to start a career with St. Luke's Lutheran Church & School? See our available positions below, and send a resume to hr@sllcs.org if interested.
School Opportunities:
Opportunities for the 23-24 School Year
Preschool Teacher (Full-time):
Seeking candidates for a full-time M-F (8:00am-3:00pm) Preschool Teacher position for the 2023-24 school year.  Qualifications include, but are not limited to, previous early childhood teaching exp., positive leadership and organizational skills, deep commitment to Christian education, strong oral & written communication skills, as well as advanced computer skills.  Must possess a minimum Bachelor's degree in a relevant field of study.
Technology Support/Help Desk Assistant (Part-Time):
Seeking candidates for a technology support position (part-time 20 hrs/wk).  This is an entry-level position.  Qualifications include, previous technology support/help desk exp., skilled in customer service, strong communication skills both oral and written, willingness to take direction, along with an eagerness to work within a church & private school environment.  Must be available for shifts (p/t) during normal business hours (M-F 8:00am-4:30pm).
After School Care Workers (Part-Time): 
Seeking candidates for after school care positions (part-time) in preschool.  Qualifications include, but are not limited to, leadership qualities, strong work ethic, exp. working with children (preferred), education major or similar areas of study preferred with ability to provide a positive role model and work well within a team.  Must have full availability with shifts M-F 1:15-6:00pm. Must be able to work at least 3 days/week, 5 days/preferred.  Include availability with application submission.
Bus Drivers (Part-Time):
Seeking candidates for part-time bus driving positions.  Duties include transporting school aged children on large bus through the school year.  This is not a set bus schedule, times will vary therefore applicants must have flexible schedule, clean driving record, be at least 21 years old, and be able to pass a Level II background check.  Prefer candidates that have a valid Class B with Passenger and School Bus endorsements, however, training may be available.  No benefits.
Church Opportunities:
*All interested applicants should send a resume, cover letter, and name of the position applying for to: hr@sllcs.org.  Must submit to a Level II background screening.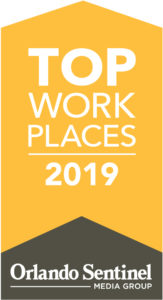 St. Luke's Lutheran Church & School is proud to announce we've been named a 2019 Top Workplace! We're thrilled to have been included on the list and thankful to our employees, who made this happen. More info is available at www.topworkplaces.com.