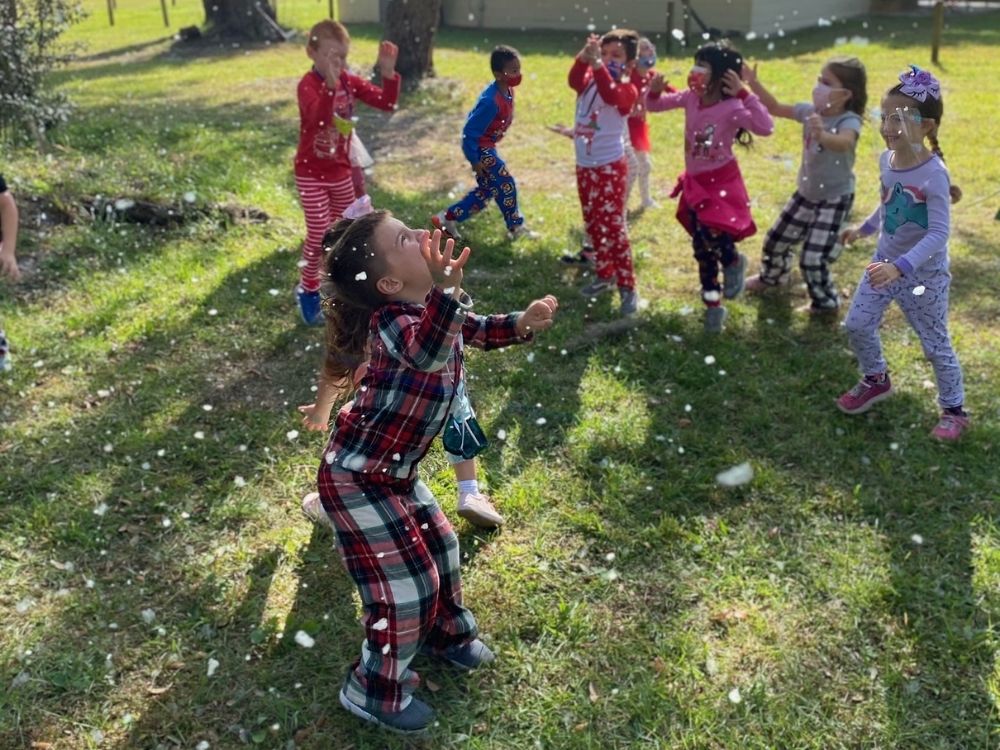 If you're like me, one of your favorite things about the season of Christmas is to see the awe and wonder in the faces of children. They find this season magical, whether it's looking at a neighborhood full of beautiful Christmas lights, watching your family's favorite holiday movie, visiting Santa, or of course finding a bevy of gifts under the tree on Christmas morning. When I was growing up each year my parents took me and my brother into Chicago to see all the unique Christmas displays in the department store windows on Michigan Ave. Our eyes were always wide in wonder at the amazing displays of Christmas cheer.
I've been thinking about a Christmas "sense of wonder" in the context of our theme for this school year "No Fear" based on Isaiah 12:2: "Behold, God is my salvation; I will trust, and will not be afraid; for the Lord God is my strength and my song, and he has become my salvation." If ever there was a year where wonder might be replaced by fear, this would be it. It's been a long and difficult road through this pandemic for all of us. Where is your sense of wonder this Christmas? Do you still have it? Or has it been dimmed by all the questions, difficulties, and choices you face having to navigate the Christmas season and COVID-19 at the same time.
I want to encourage you to see Christmas this year through the eyes of a child – and through the eyes of the shepherds who heard an amazing proclamation from an angel over 2,000 years ago. Our sense of wonder comes not from lights or presents or Hollywood movies. Instead we realize with awe and wonder that the creator of this entire world sent His only son to Earth to be born a baby and live a perfect life, and then die and rise again just for you and me. The story of the shepherds in Luke 2 ends with them "glorifying and praising God for all they had seen and heard as it had been told to them". As you prepare to celebrate Christmas, I encourage you to do the same – cast aside your fears and worries and anxieties, and instead tell this wonderful story with words of joy and praise to everyone you meet. Let them see and hear your sense of wonder as you live a life governed not by fear, but by the amazing story of Jesus. Merry Christmas!