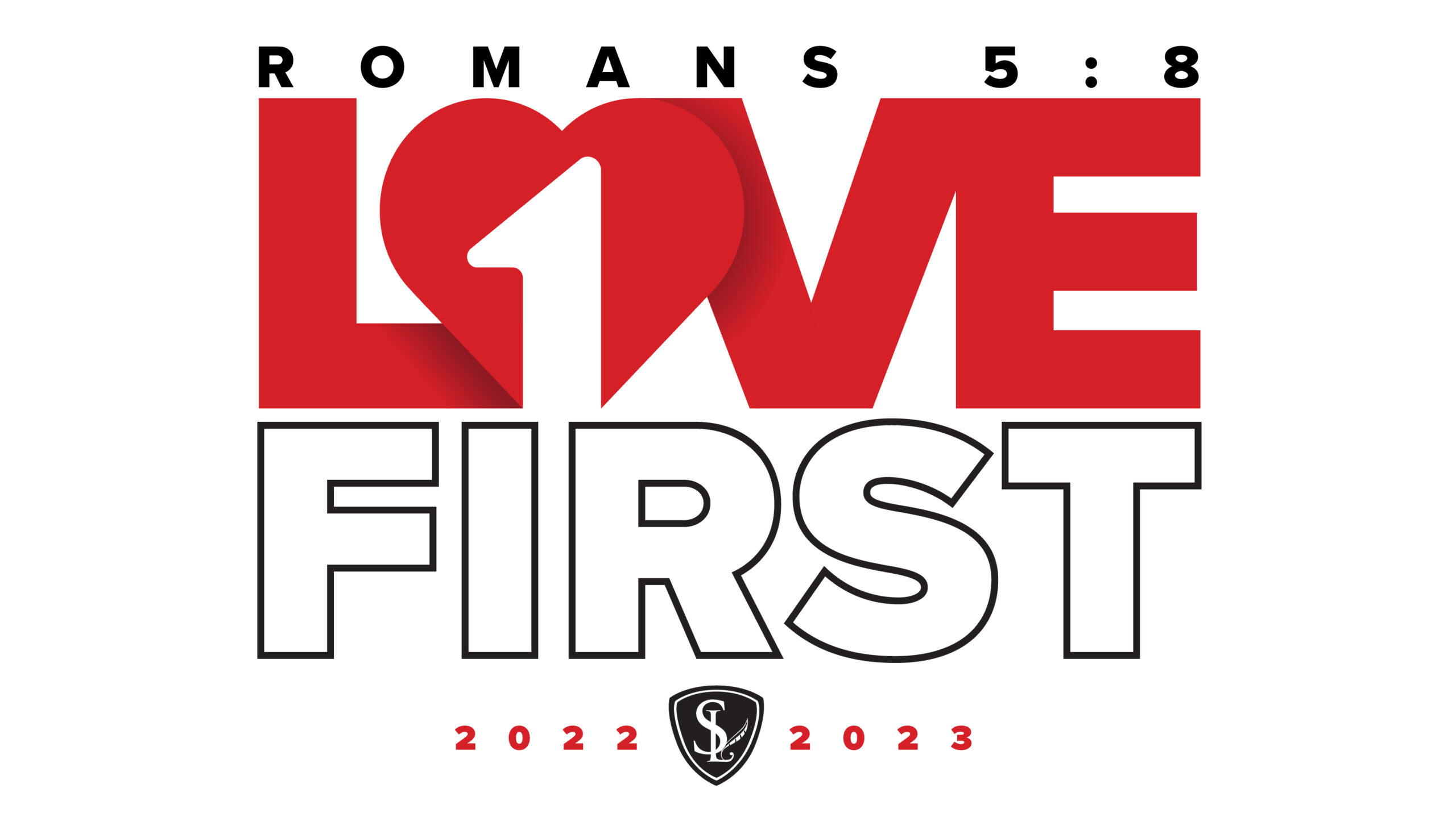 I hope and pray that you are all having a relaxing and joyous summer! Here at St. Luke's, we are busy planning and preparing for the upcoming school year. One of our favorite things to do is to develop a theme for the new year. I'm pleased to share with you that the theme for 2022-2023 is "Love First" based on Romans 5:8: "But God shows his love for us in that while we were still sinners, Christ died for us."
We know that God is love, but perhaps the most amazing thing about God is that he loved us first. He didn't wait for us to come to him. He didn't wait until we were good enough, sorry enough, or presentable enough. Instead, while we were still sinners and hopelessly lost, He sent his son Jesus to live and die and rise again just for us. His love sets us free from our sin – free to love and serve others in every way.
Because God loves us…
When someone knocks you down on the playground…love first.
When someone cuts you off in traffic…love first.
When you receive an unexpected blessing from God don't keep it to yourself…love first.
When you see someone lost and alone and hurting…love first.
When someone says something mean or unkind to you…love first.
Don't wait for that other person to ask for your help or say they're sorry or be nice enough or good enough for you to love them. Remember how Jesus loved you first and went to the cross for your sins. Live in the joy of God's grace and mercy. Love first!
Enjoy the last days of summer, and we'll see you soon!