There are so many milestones that are worked on throughout a child's time in preschool. One of the skills that is so important for children to learn and build upon is imaginative play. Imaginative play, also known as make believe play or playing pretend, is just as it sounds – play in which a child uses their imagination and creativity to act out stories and other scenarios in a less structured environment. Usually children have roles, like teacher/student or mommy/baby and they act out different stories being that "character." They can also be animals or anything else they imagine. That's the beauty of it – they can be anything they want! What's great about imaginative play is that it can happen anywhere – in the classroom, at home, in the car, at the park, the options are endless. One place that we see a lot of imaginative play come to life is on the playground. Allowing children the freedom to play and create how they want builds confidence, improves social skills and language development, helps with critical thinking and problem solving and so much more! Another benefit of imaginative play is that the teacher or caretaker can get insight into the child's world. They get to see things from the child's perspective and that can be a powerful tool when trying to help and understand a child.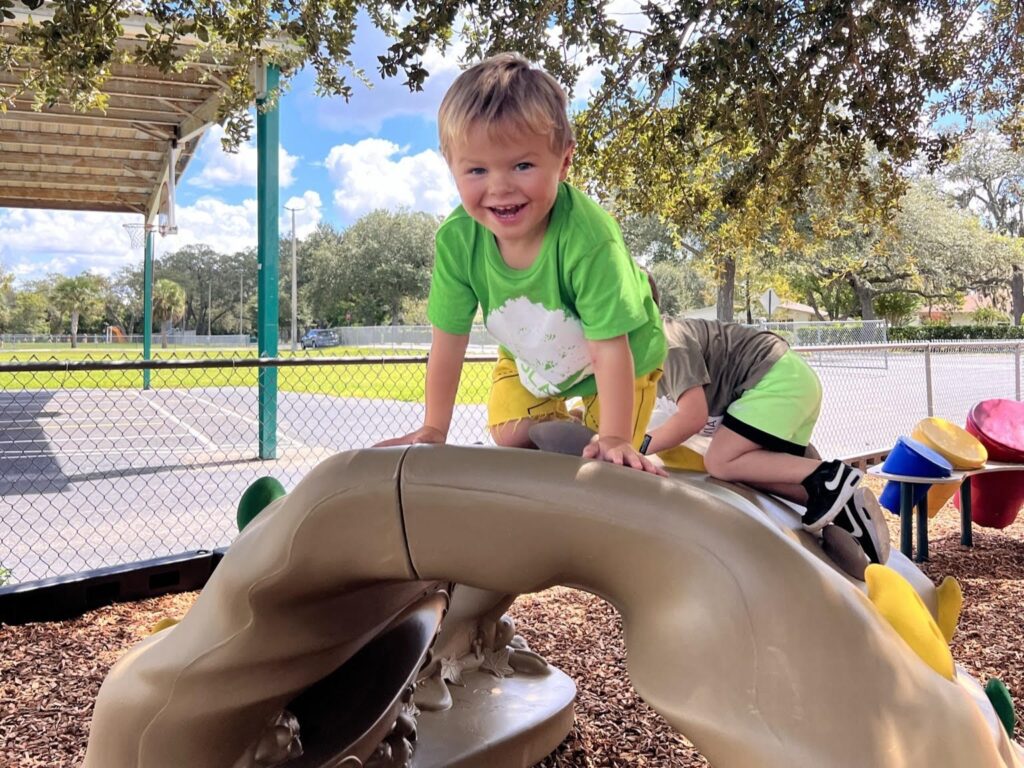 This leads me to our exciting announcement – the preschool recently installed a new playground! This playground space was thought out and designed specifically for our preschool aged children. The equipment not only aids our students in their imaginative play, it also goes along with our Outdoor Classroom nature theme. We have two beautiful new play structures, a rock wall tunnel, stepping posts and swings.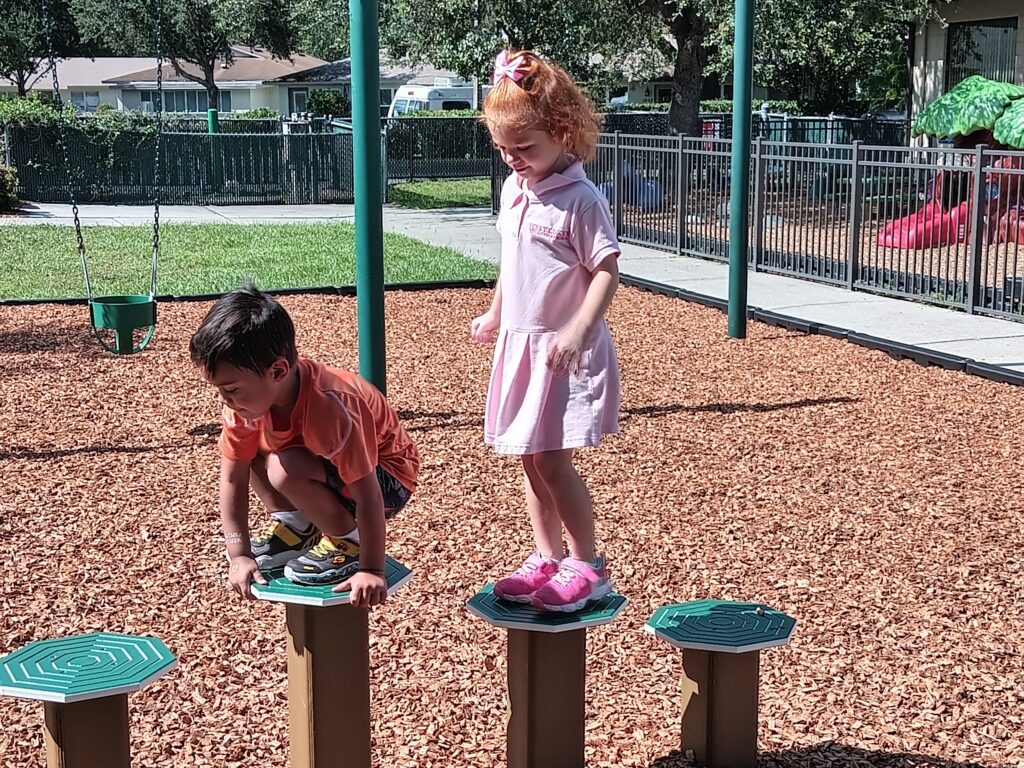 The preschool students are loving our new playground space. It is improving not only their cognitive and social development, but also their gross motor development, like running, climbing, jumping, sliding, etc. We love the way the new playground looks and it is such a perfect fit for our school. But what we really love is how it is helping out preschool students with skills that go far beyond just playing.