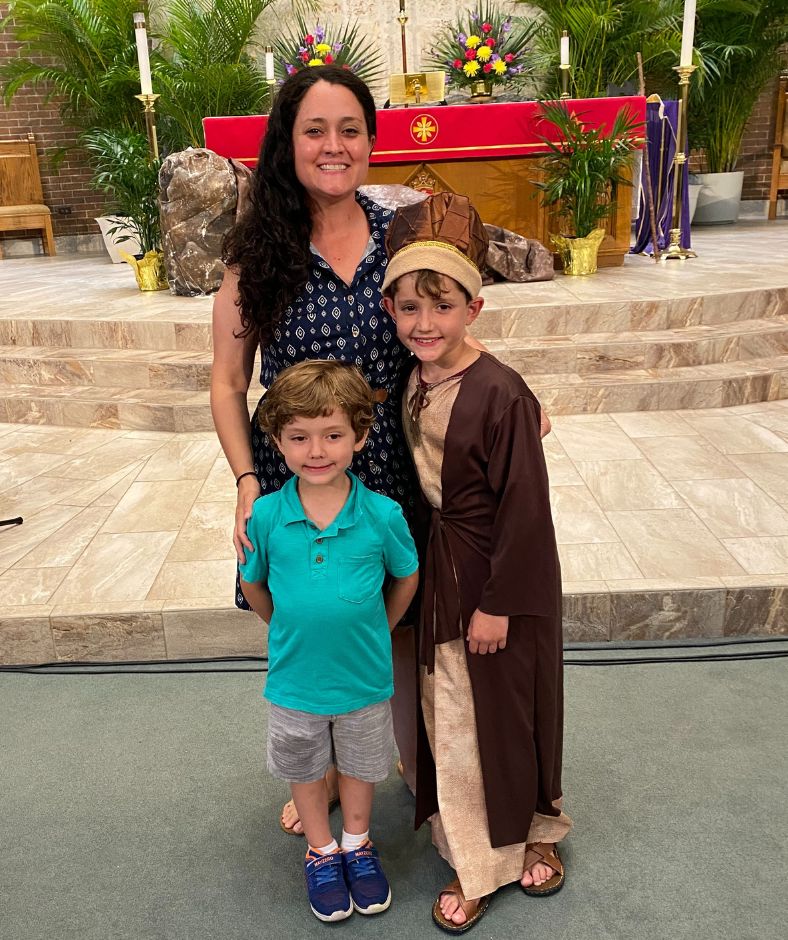 This week's Teacher Feature is dedicated to our fantastic and innovative 3rd Grade teacher, Ms. Katie Corrao! Ms. Corrao has been a teacher here at St. Luke's for 7 years now and is also an active member of our church! She has two remarkable little boys, Jakob (age 10) and Kolton (age 7) who are both a part of our Wildcat family as well! When she is not teaching her third-grade students, she loves spending her time traveling. In the past year she has traveled to the Galapagos Islands, Ecuador, Columbia, New York, and Texas.

Ms. Corrao heard God's calling to work at our school after seeing listings for 3rd grade and gifted teaching positions and decided to apply. While being more than qualified for both positions, she was selected to join our 3rd Grade teaching team, and next year she will move into her new role as the CUBS (gifted) teacher. She has since used the skills she received through her Gifted training to make her classroom a place where her students have engaging and fun learning experiences. Her most notable this year was her "Read-In" event for her students as a way for them to meet their AR goals.
While she may credit our school for providing her with so many amazing memories as a mom and a teacher, we can easily say that she has done the same for the over 400 students she has taught.